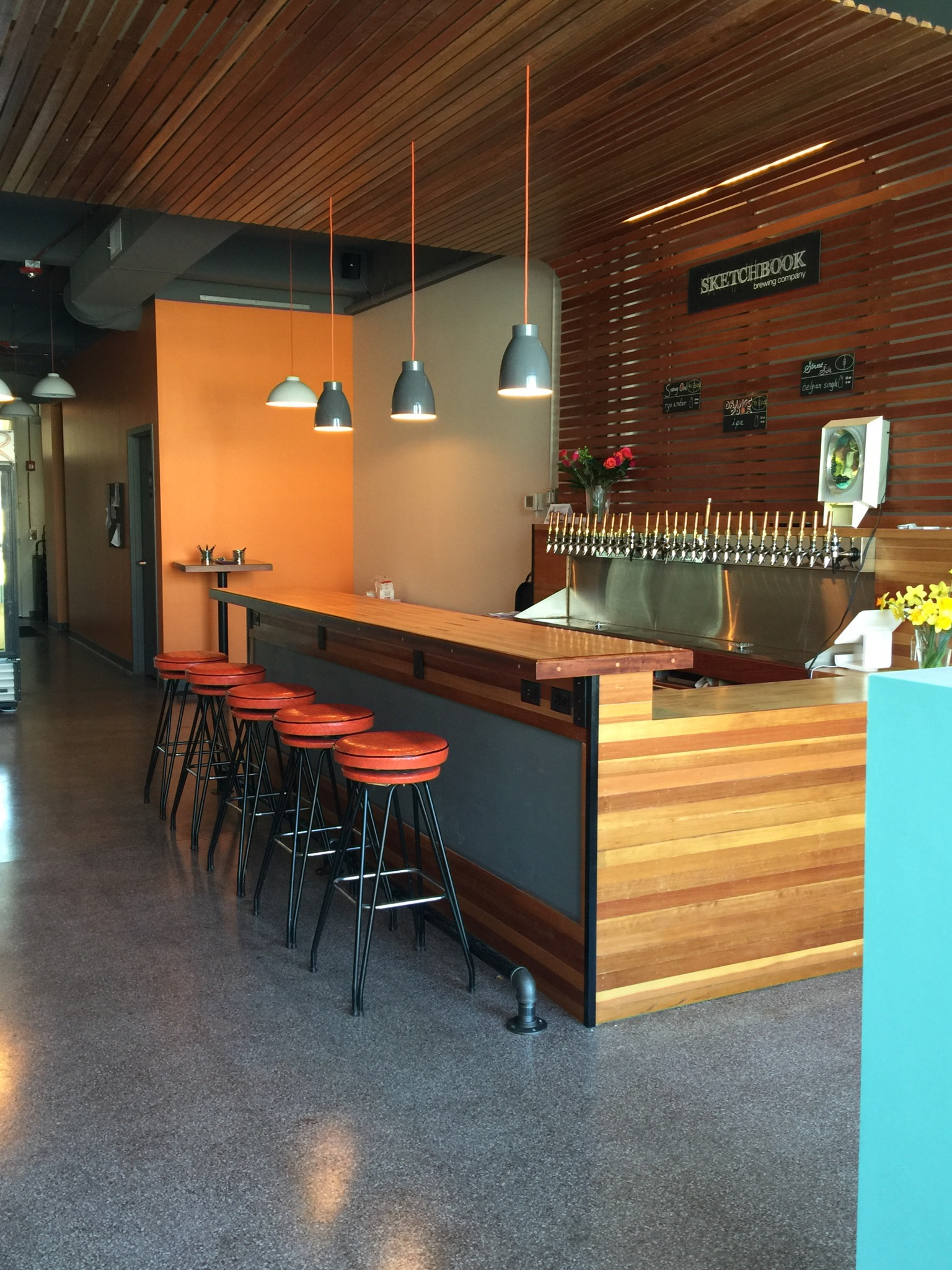 Amy Wilkinson and Mike Ensdorf pulling drafts
Members add their names to our Hero Wall
Cesar Marron & Amy Wilkinson enjoy the sun's spotlight
Soft openings draw crowds
A new addition to Evanston's night life
Father and son writing on the Hero Wall
Lou Dickson and Paul Zalmezak
Amy Wilkinson welcomes families and friends
Our bar is crafted from an old bowling alley
Afternoon sun on Sketchbook's new bar
The New Tap Room
rending by our architects Valerio Dewalt and Train
Rendering of our plans for the new facade
Cesar and Shawn in front of new storefront
Shawn, Alice, Amy and Cesar at the birthday party
Our members showed up to celebrate 1st birthday
Cesar fills our first bottles (9/15)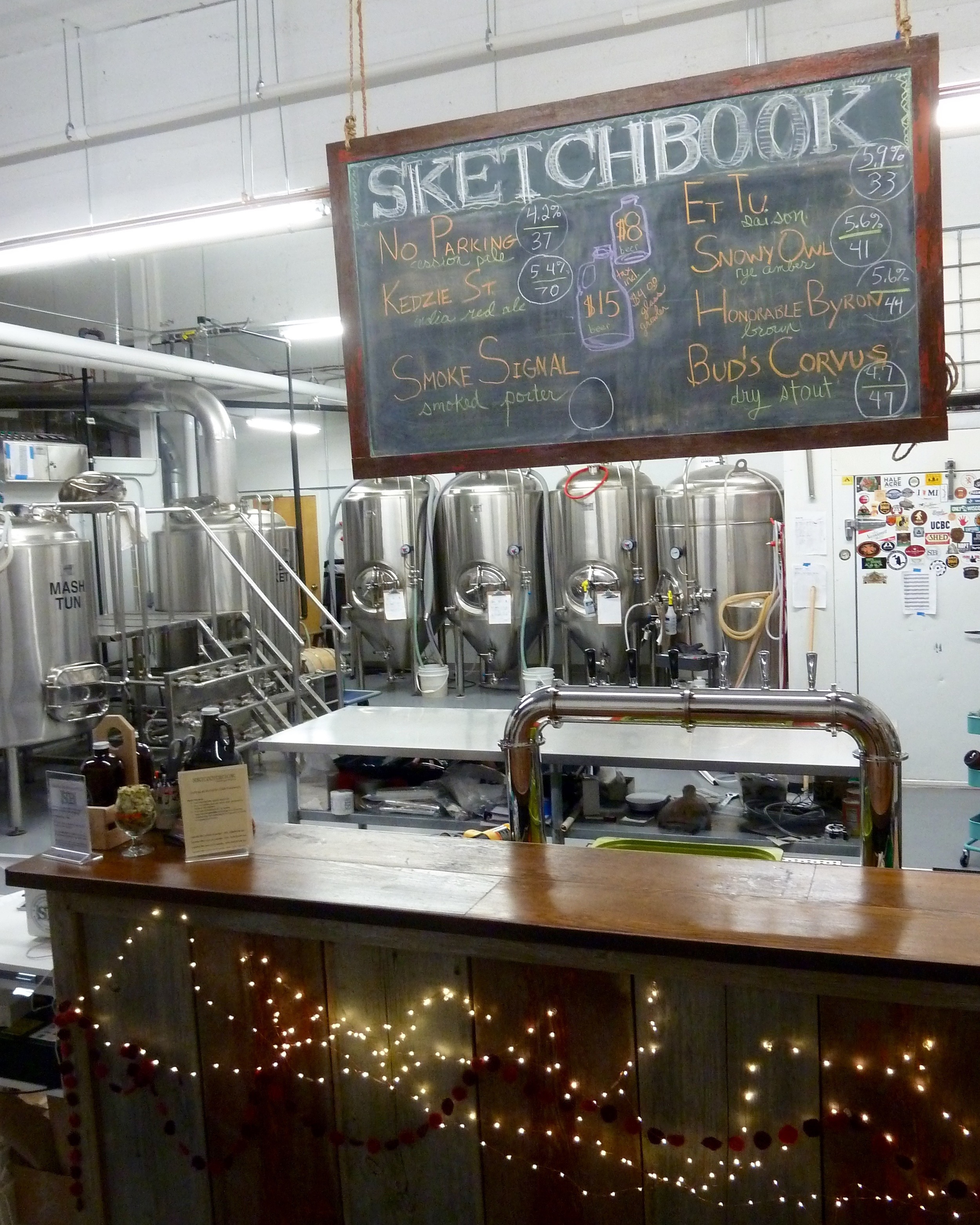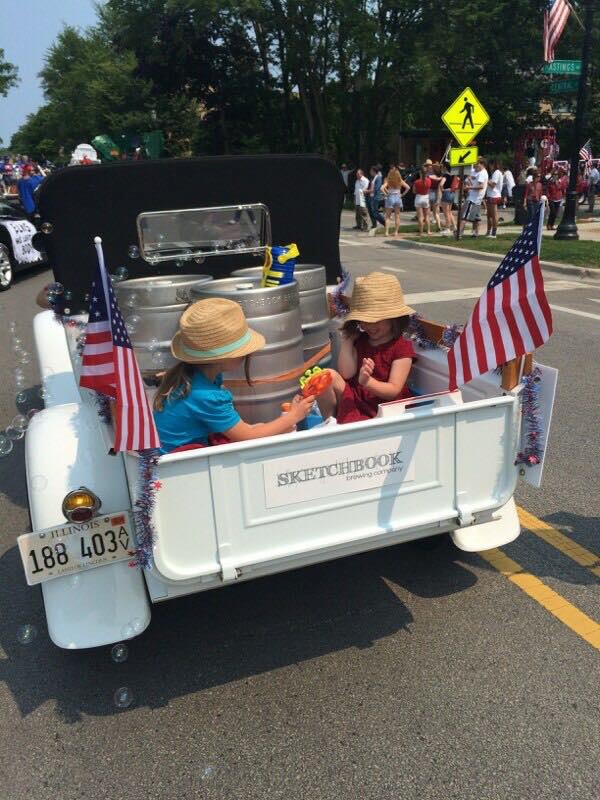 the girls representing at 4th of July parade 2015
Sketchbook's first 4th of July parade--2015!
Custer Fair 2015: this year--2 tents and a great time
Amy and Cesar kegging in the brewery
our snazzy growler carrier...made of neoprene
Our current retail entrance is located in the ALLEY behind 821 Chicago Avenue, accessible from the Purple Line CTA (Main St) or Main Street Metra
A fan modeling our new sunglasses @ Custer Street Fair 2015
Amy decked out in new SB workshirt and hat
Ted Perez lovingly preparing basil for our Honey Bird ale
Summer 2015: representing at Chicago Craft Beer Week events
Shawn Decker and Tara Kosloski at Beer Under Glass 2015
Sprucing up the alley entrance: signage and flower boxes
Shawn leading tour in the brewery
Introducing Orange Door IPA
Growlers for Growlers: beer and pooches!
Winter 2015: Cesar delivering beer to Firehouse
Loyal fans skiing to SB: winter 2015
Our first full month of biz: 1,000 growlers sold!
Barrel-aging our Strong Scotch Ale in Few Barrels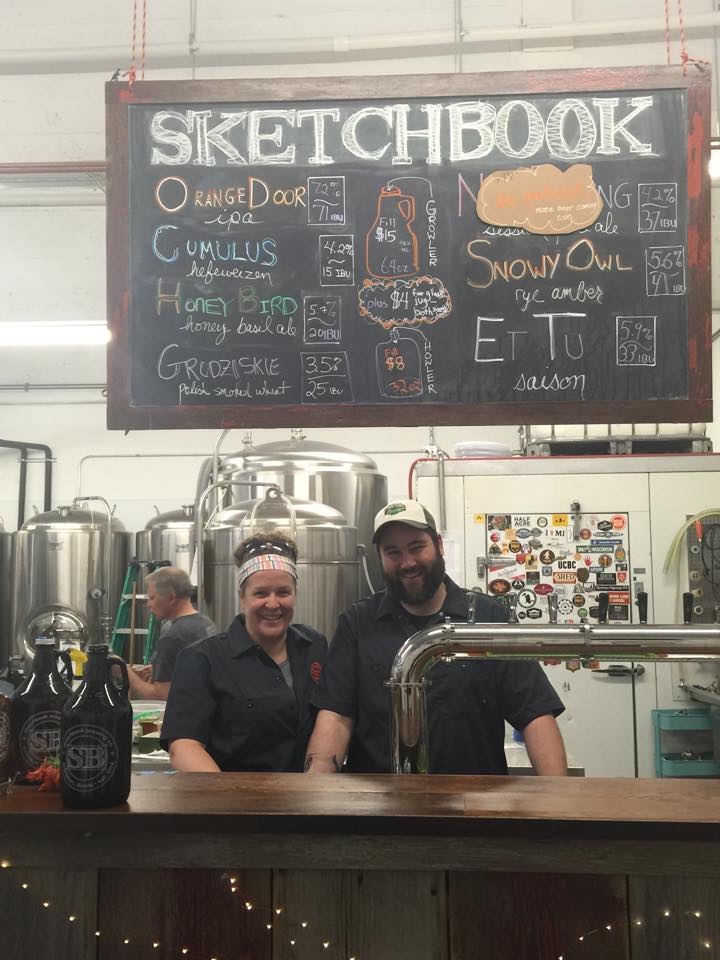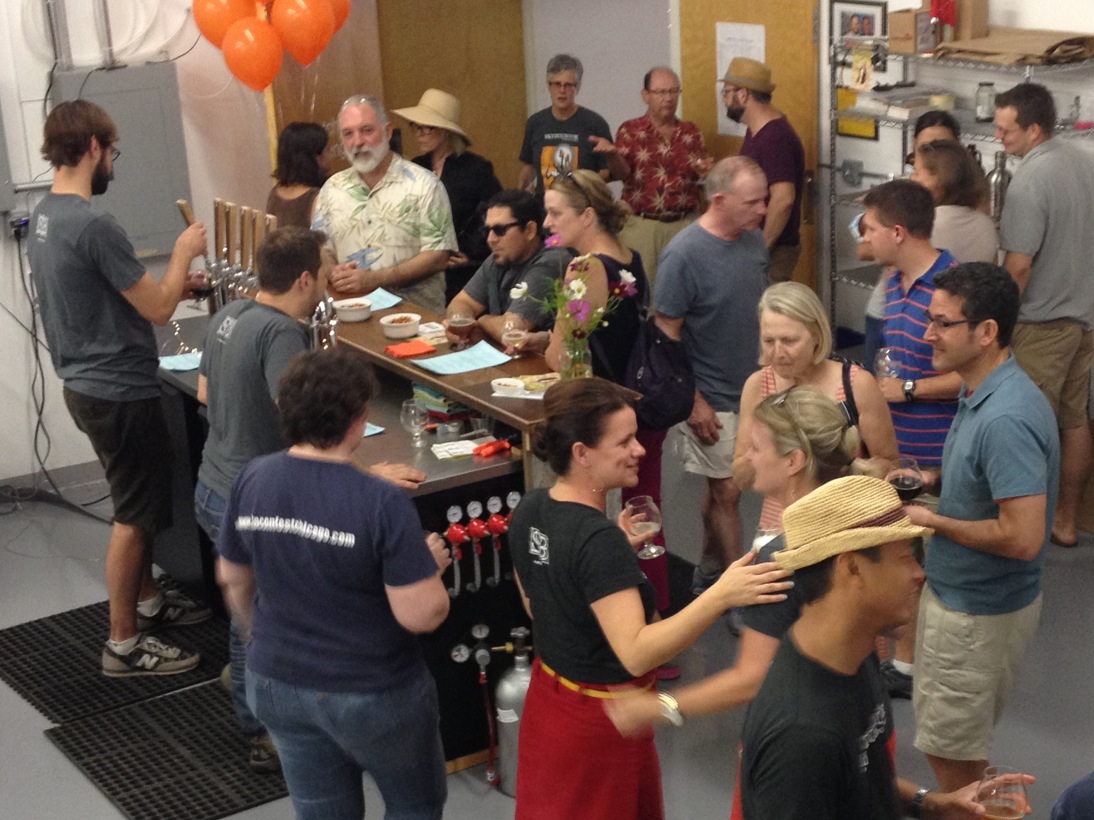 Balloons & flowing taps @ our Kickstarter Thank-you party
The gang at the Kickstarter Thank-you party in August 2014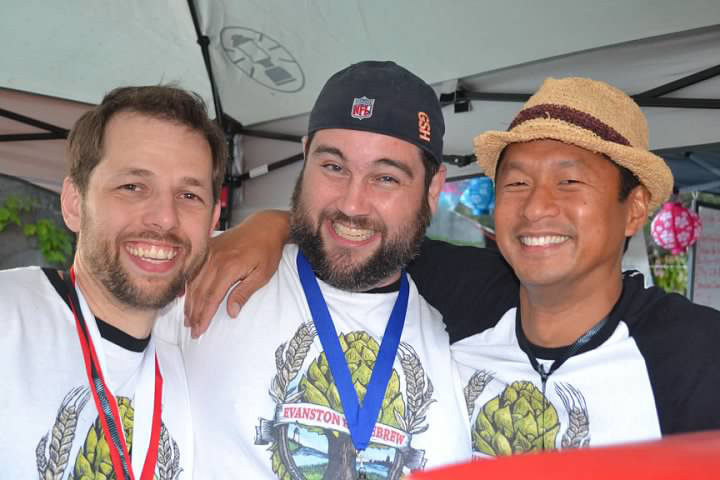 Cesar Marron, Sean Curry & Ted Perez
Amy Wilkinson, Cesar's partner, pouring samples
Sean Curry's chickens feeding on spent grain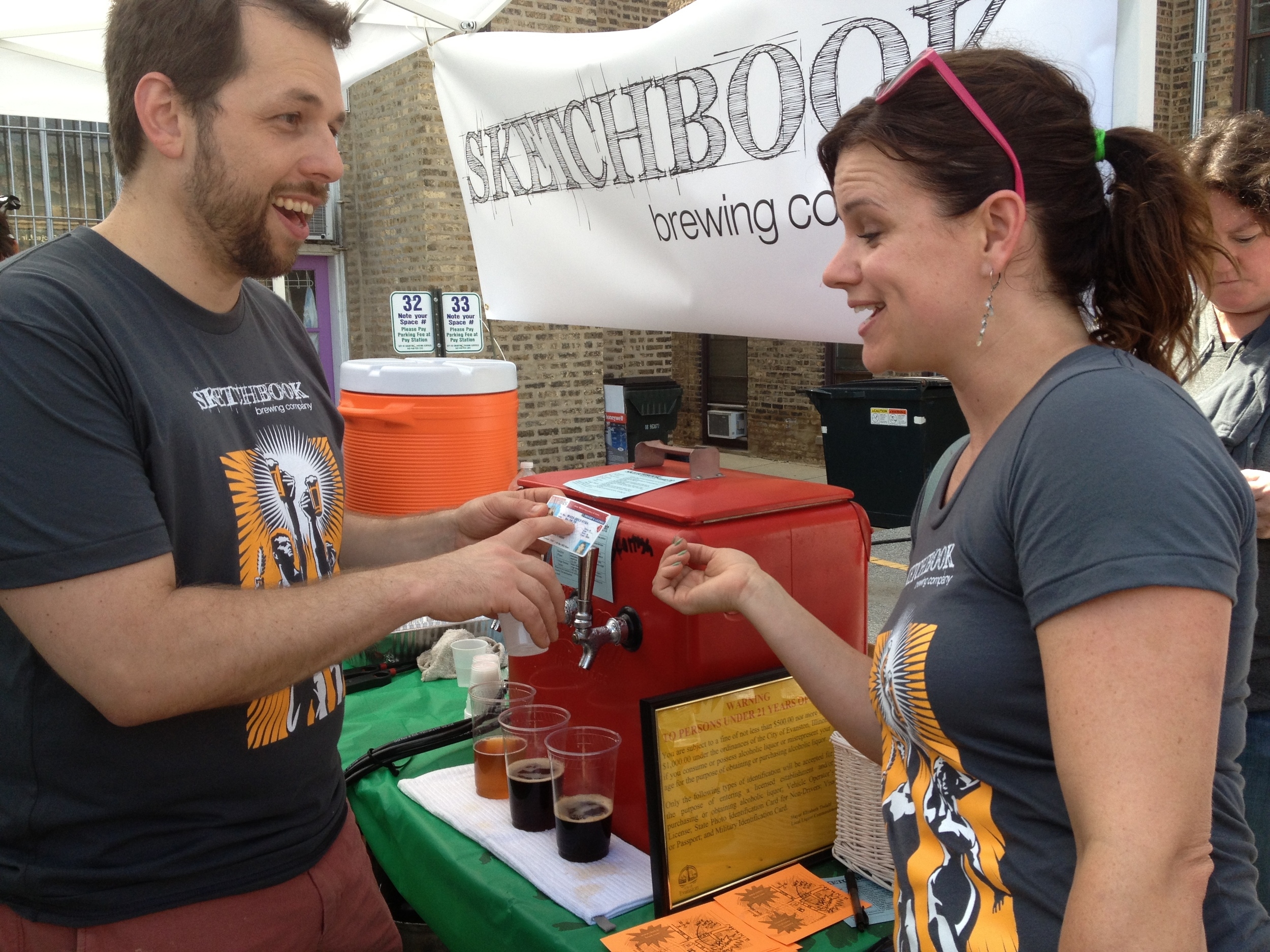 Cesar & Amy @ Custer's Street Fair 2014
T-shirt spotting @ Custer's 2014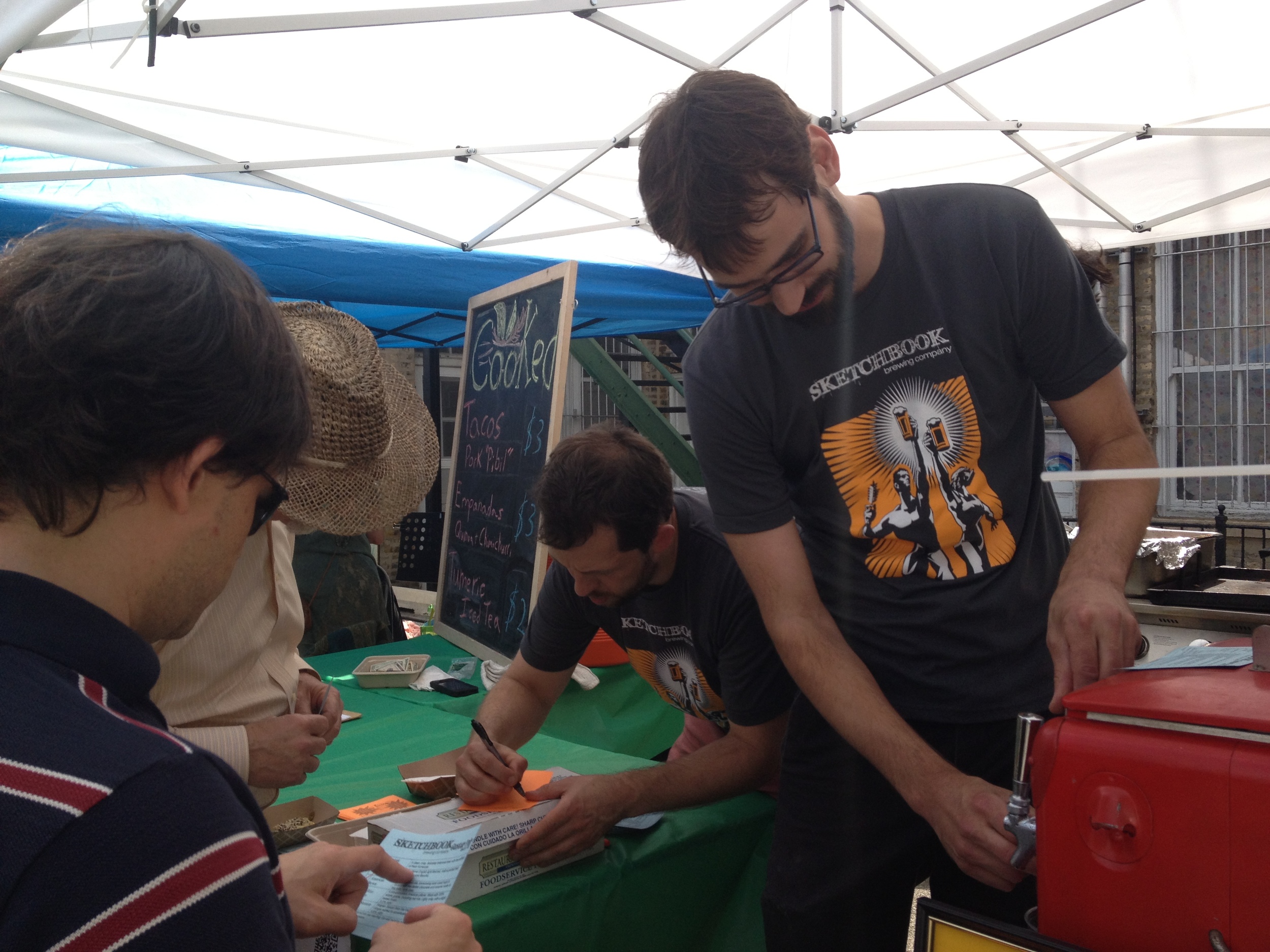 Matt Kosloski pouring @ Custer's 2014
Cesar Marron & Shawn Decker
Cesar and his prize-winning Sam Adams beer
Folks lining up for Sketchbook tasting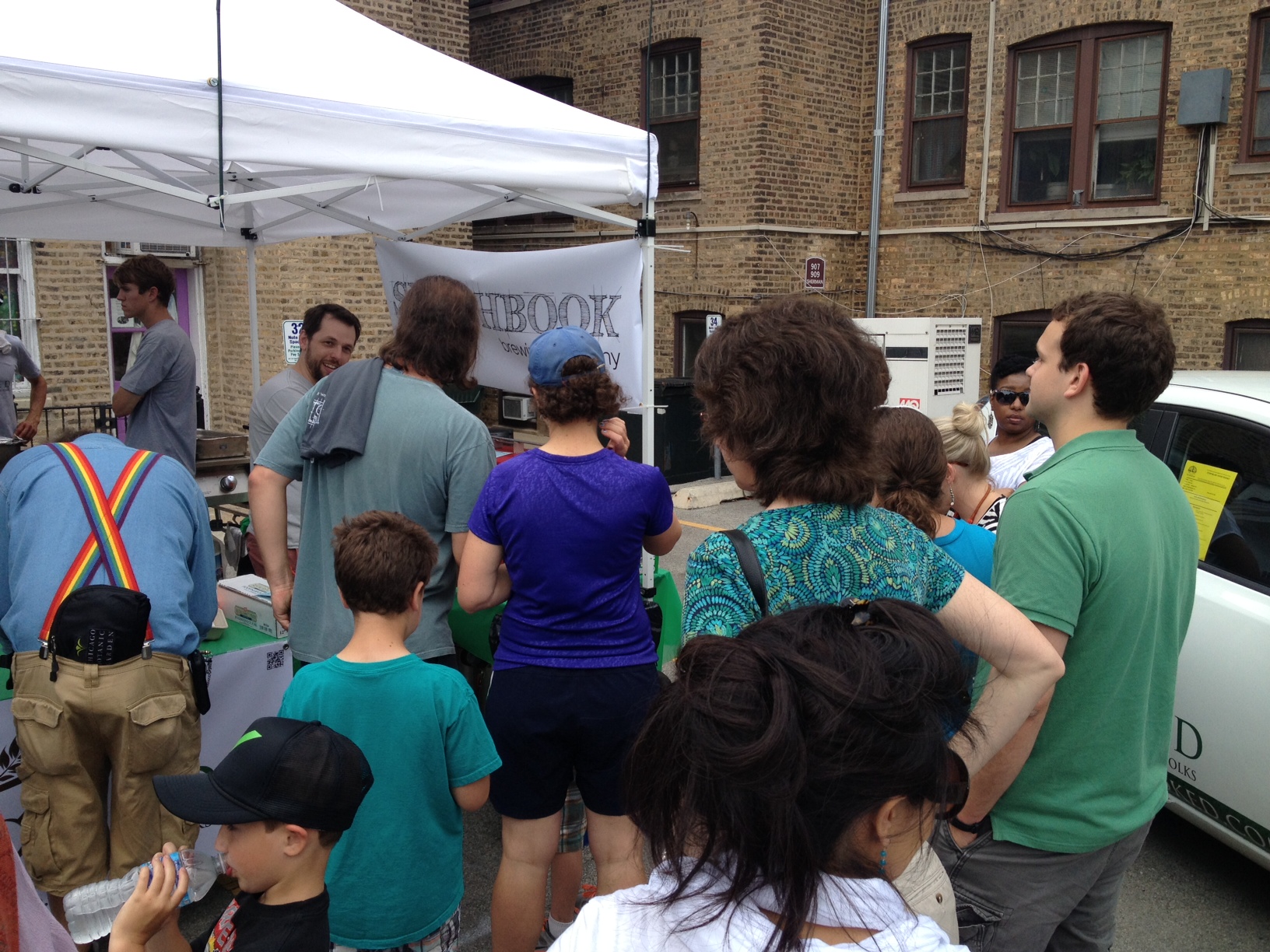 Our first public tasting at Custer's Fair 2014 went great!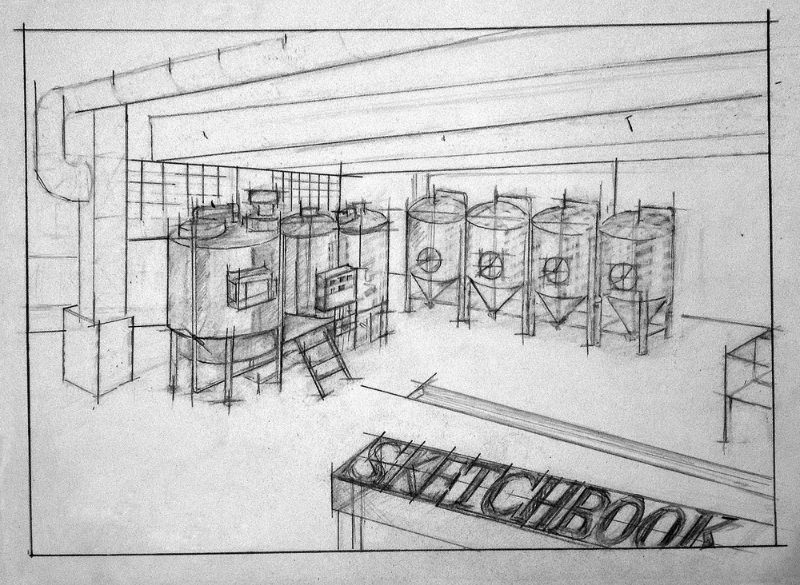 Mark Bowers' sketch of the future
Claiming our space during the winter of the polar vortex
Shawn & Ces in the empty room...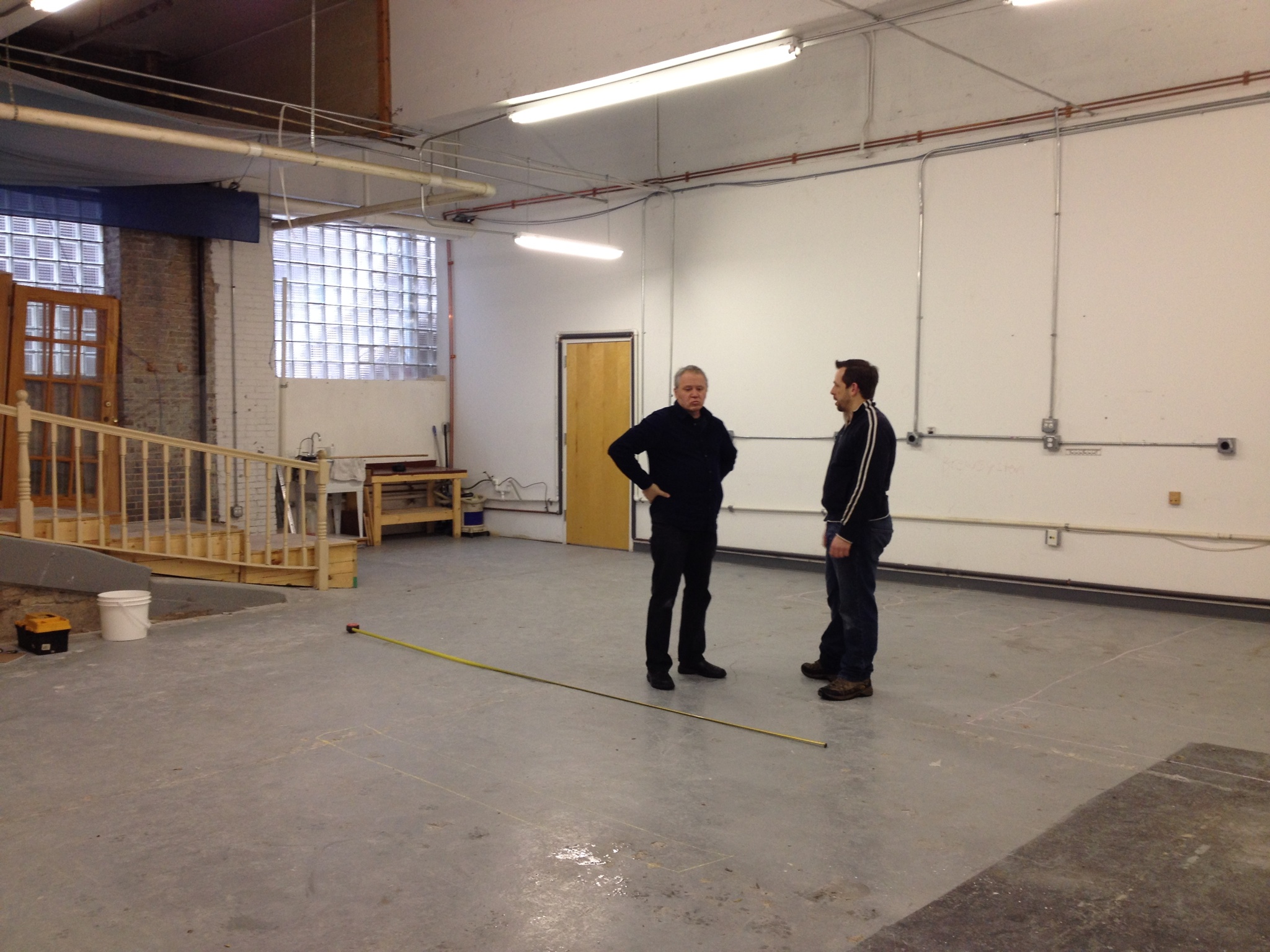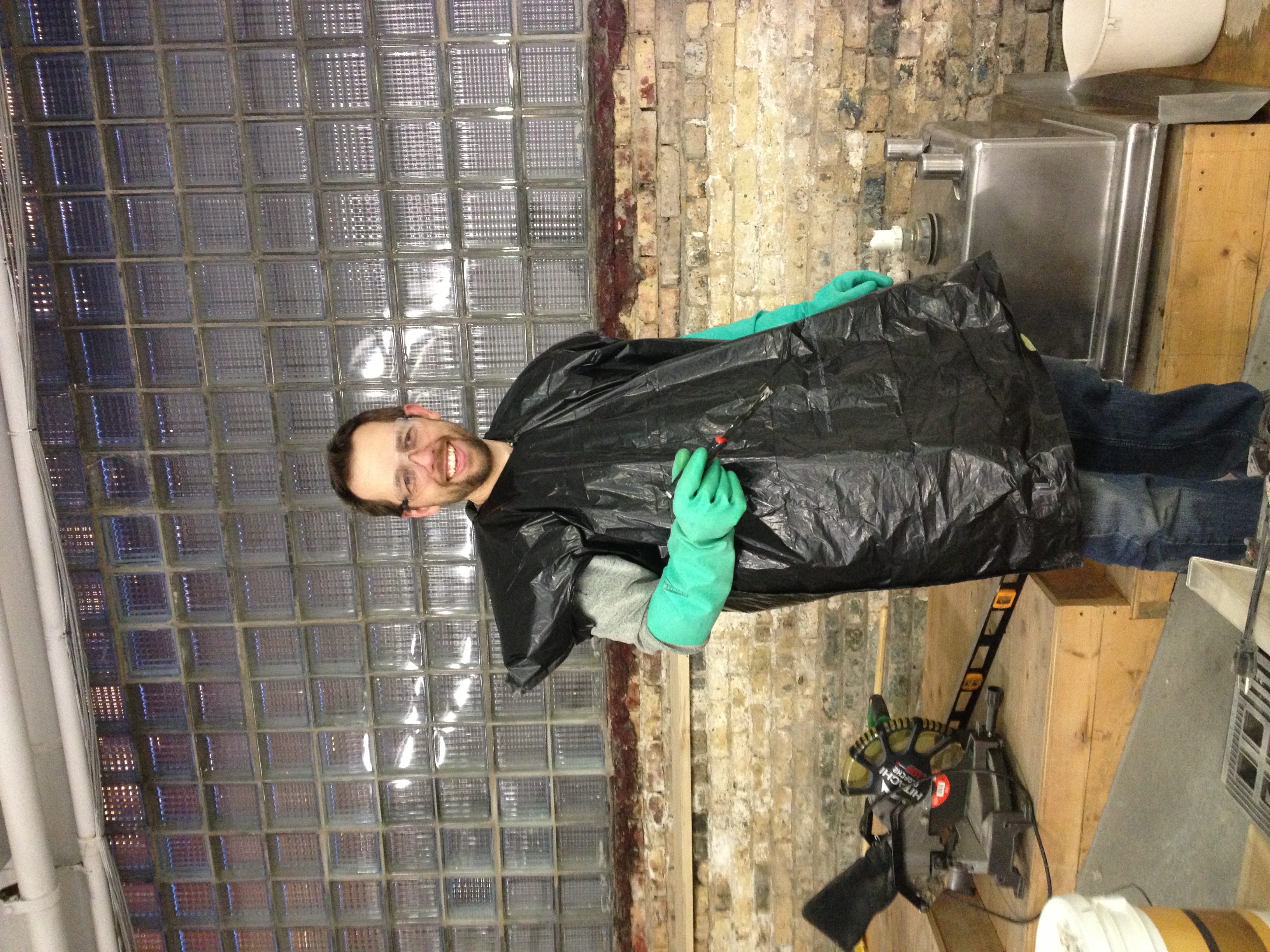 The walk-in fridge becomes a work space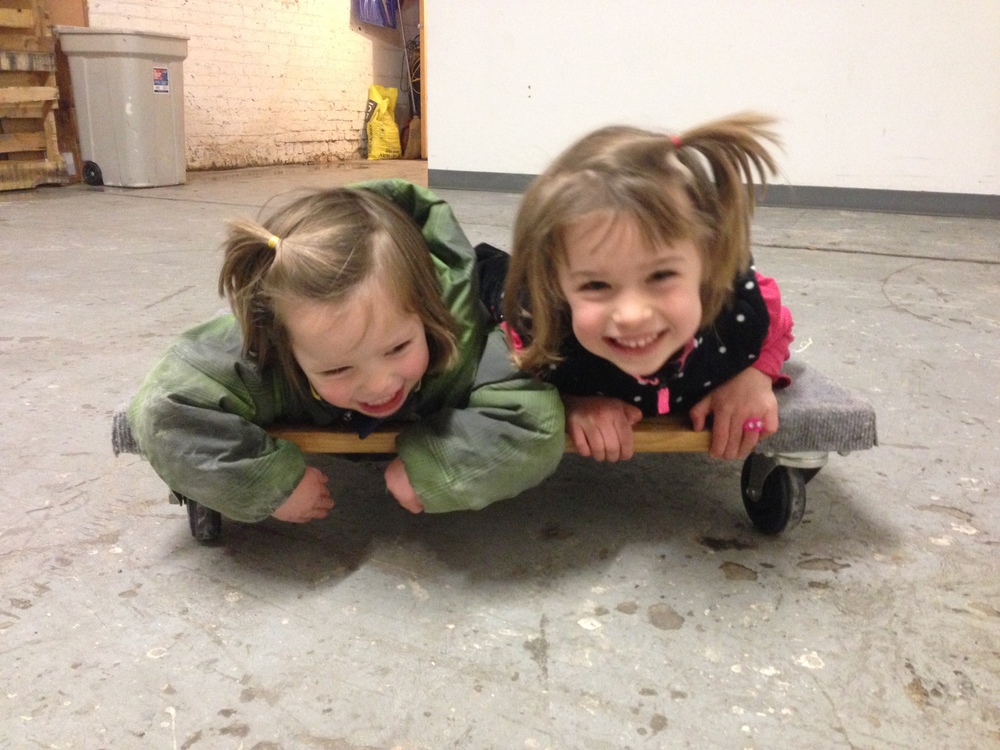 Yes, this is a nanobrewery where we tilt things on the side to get them through doors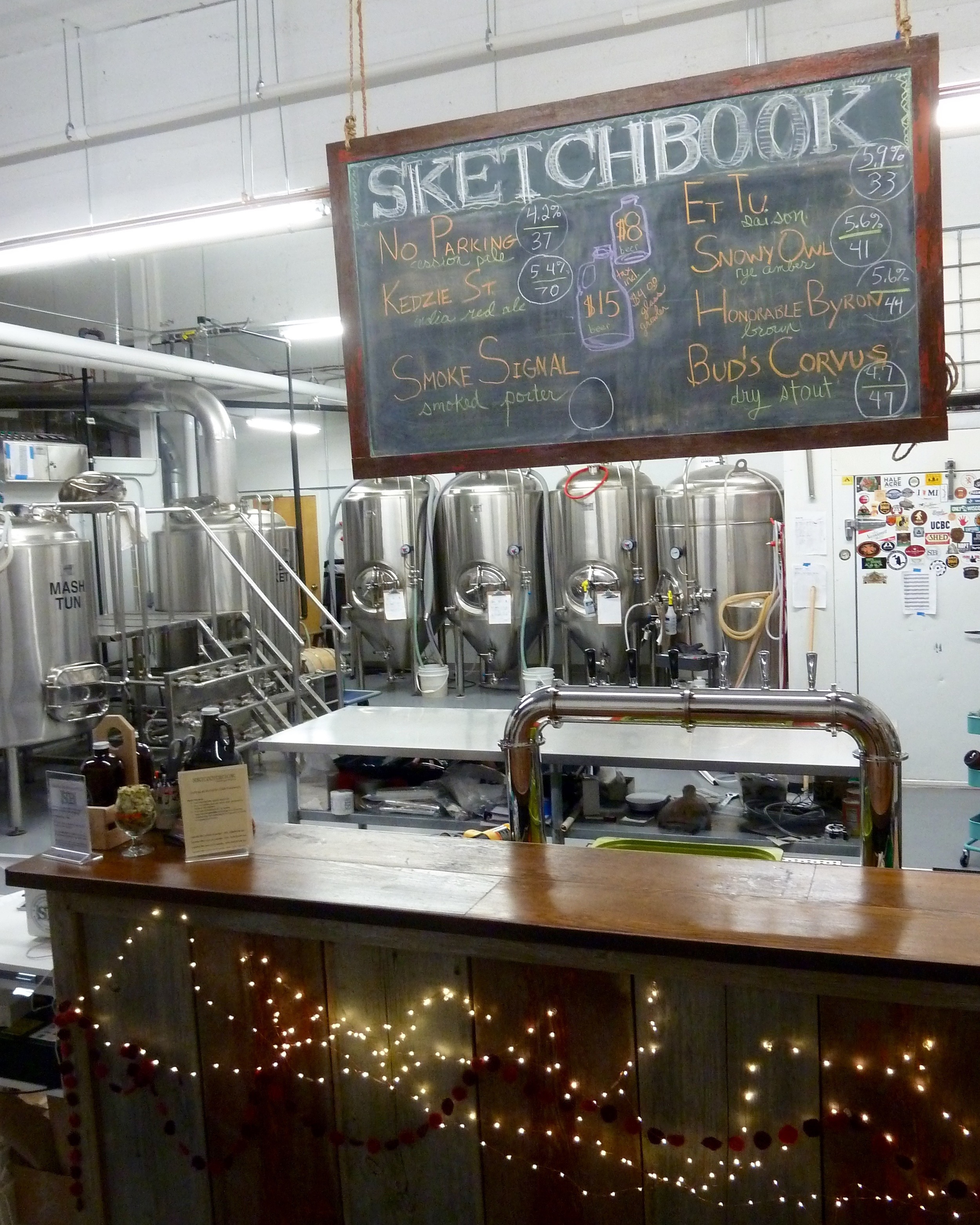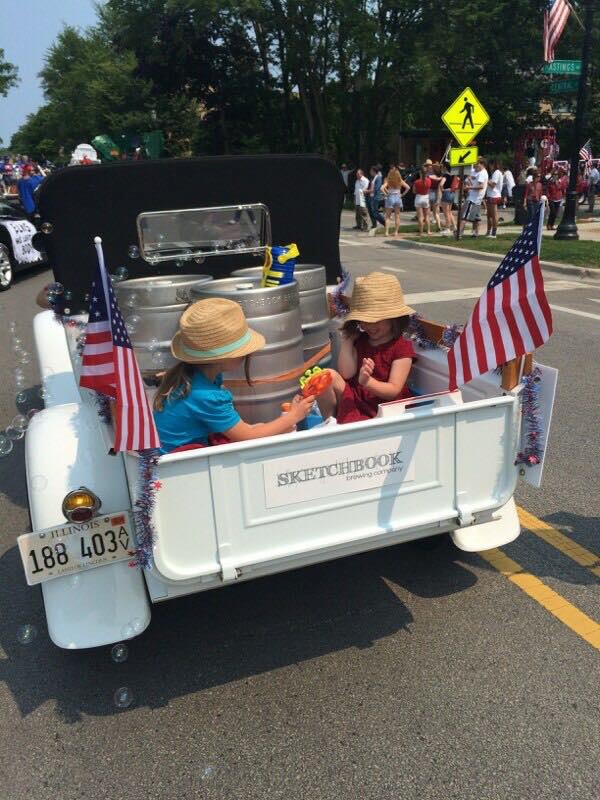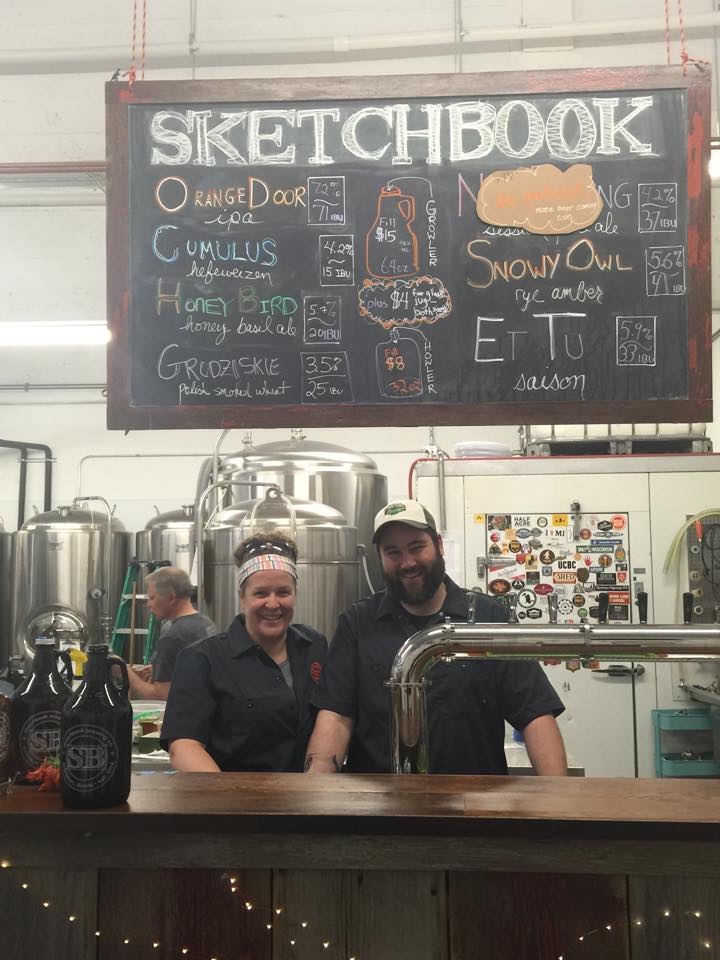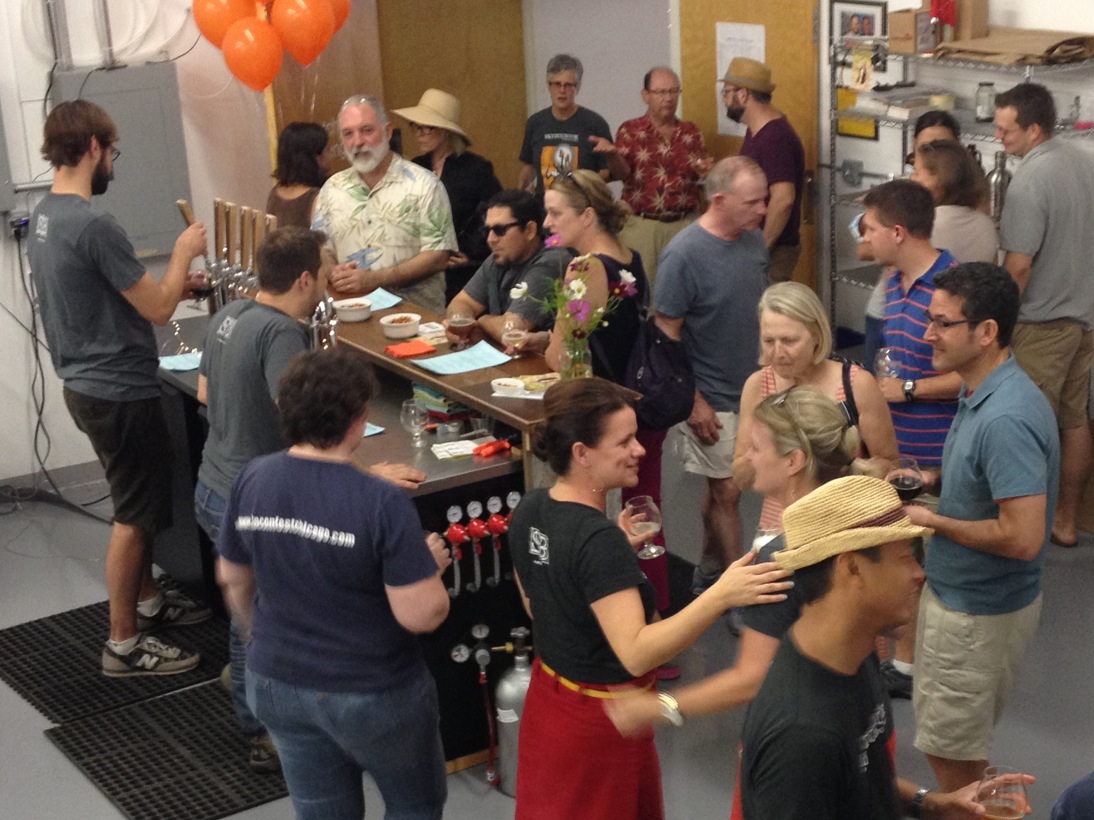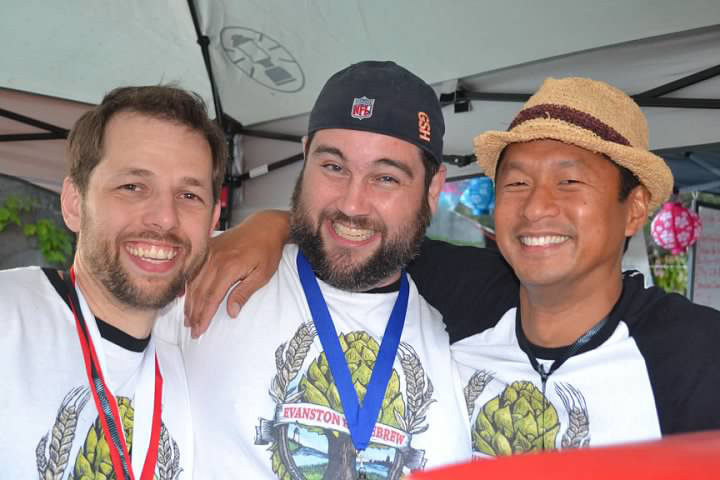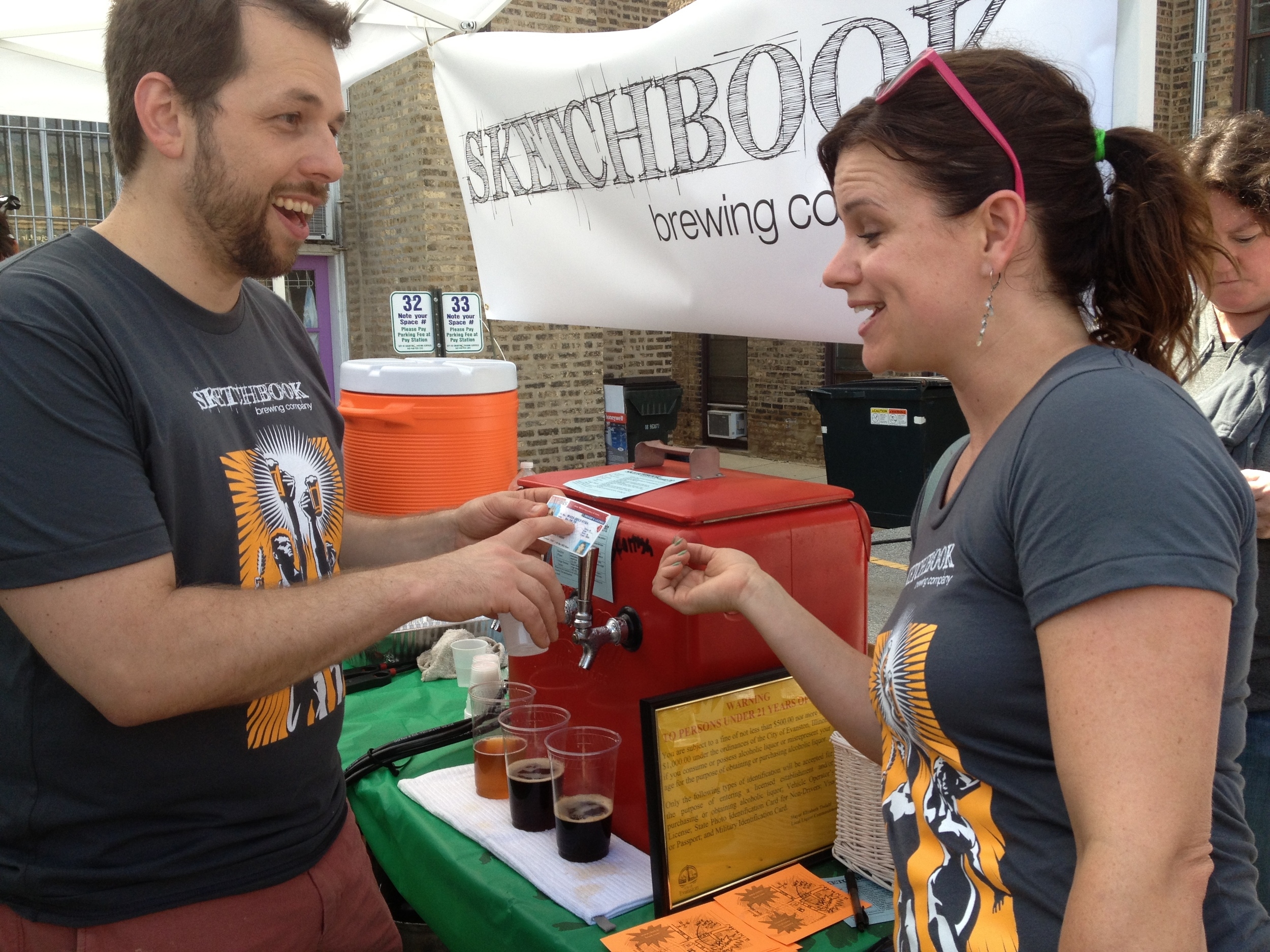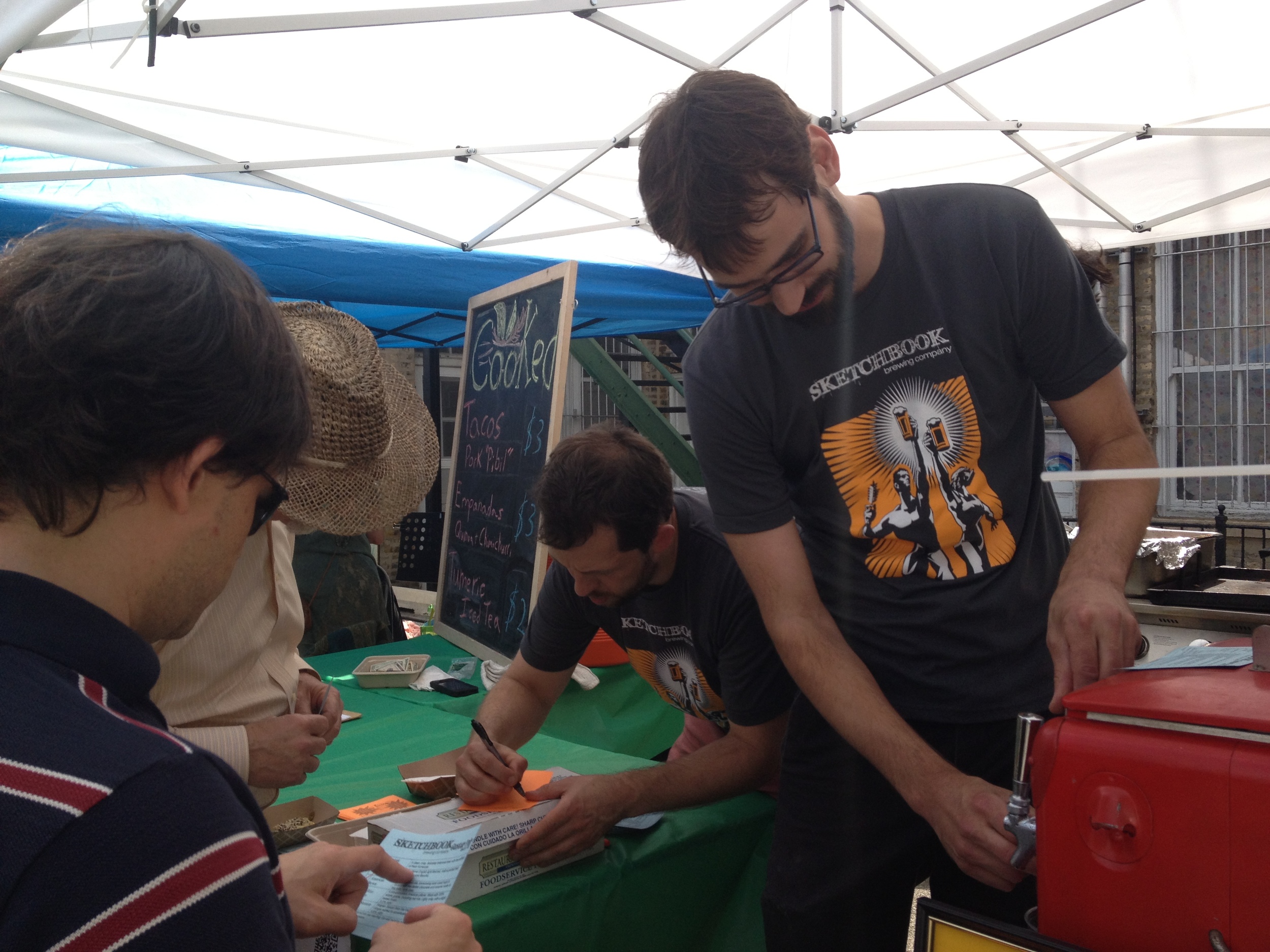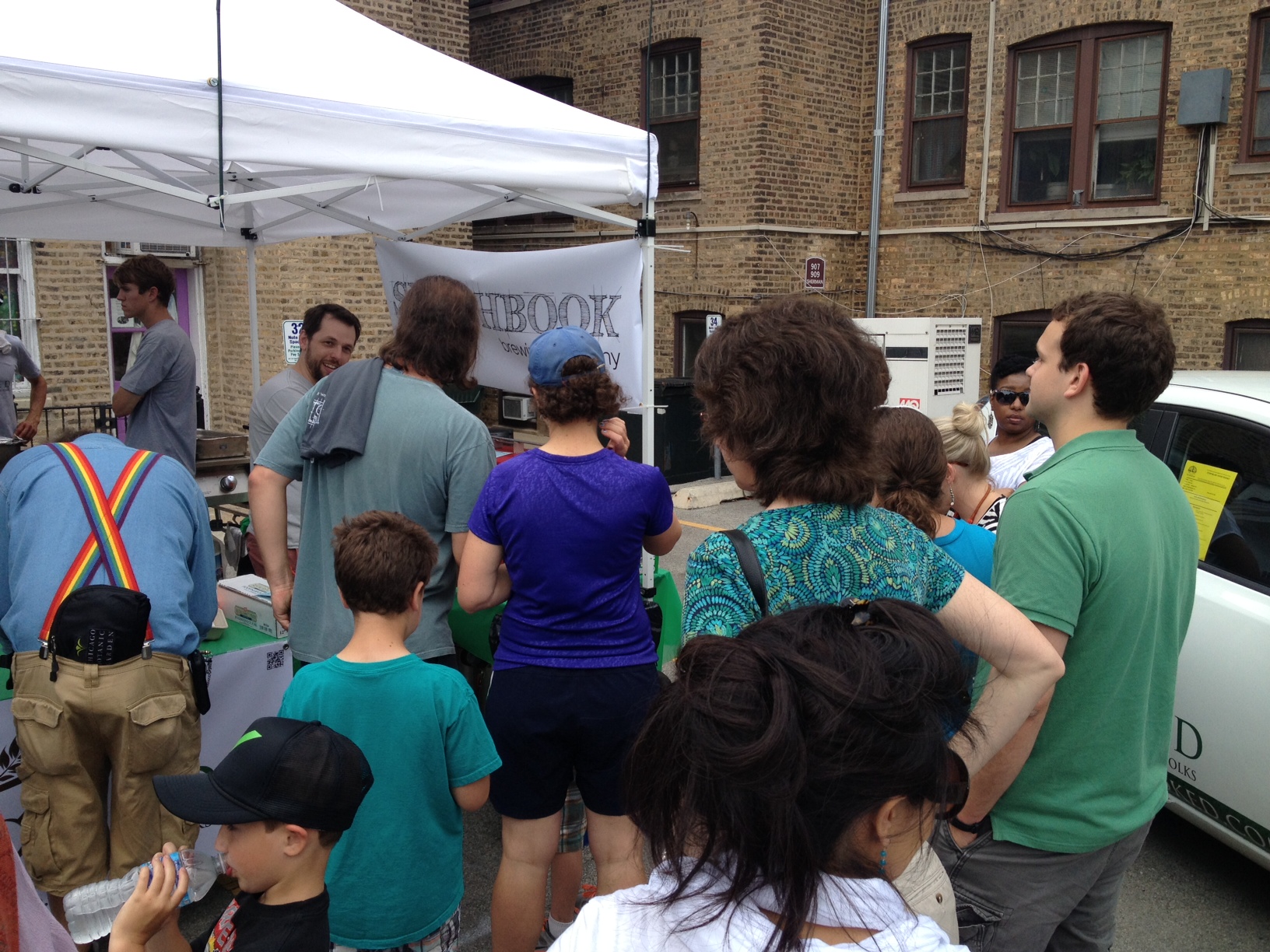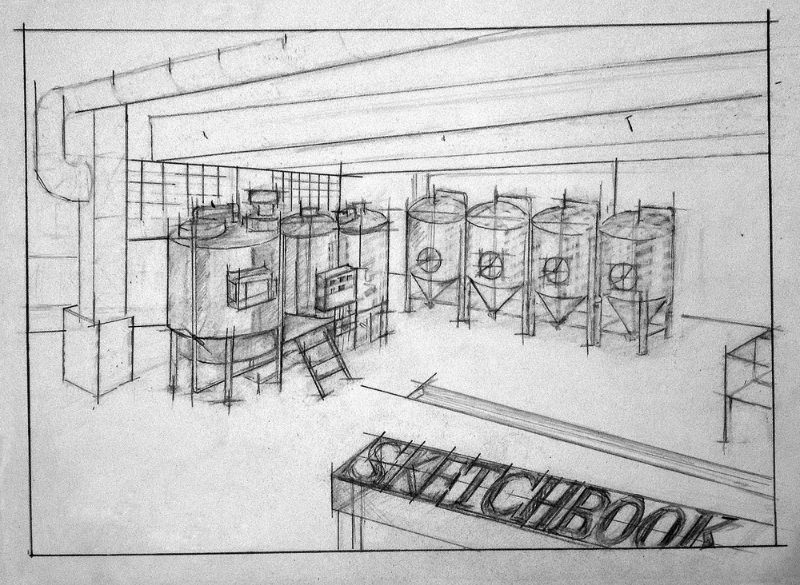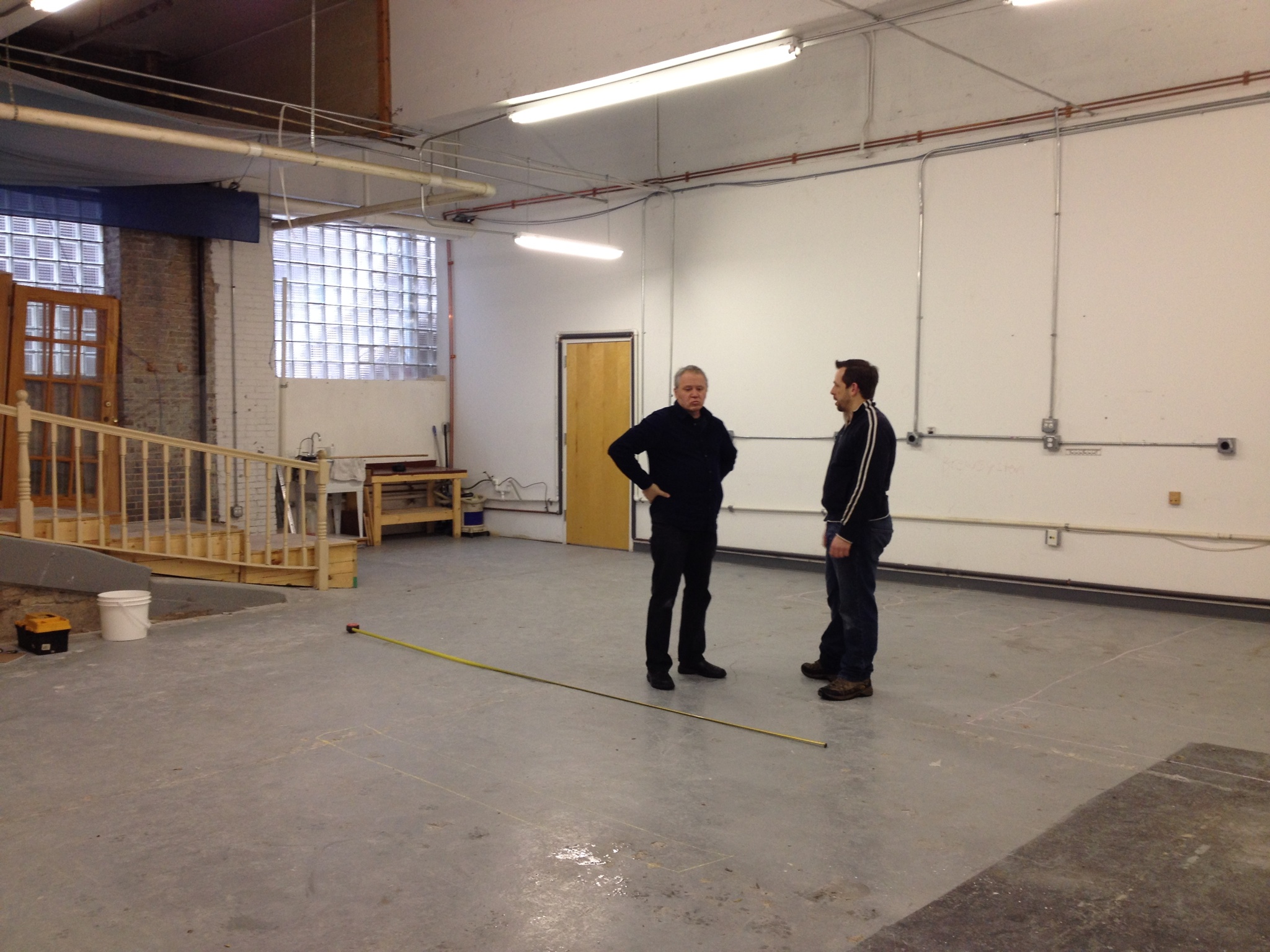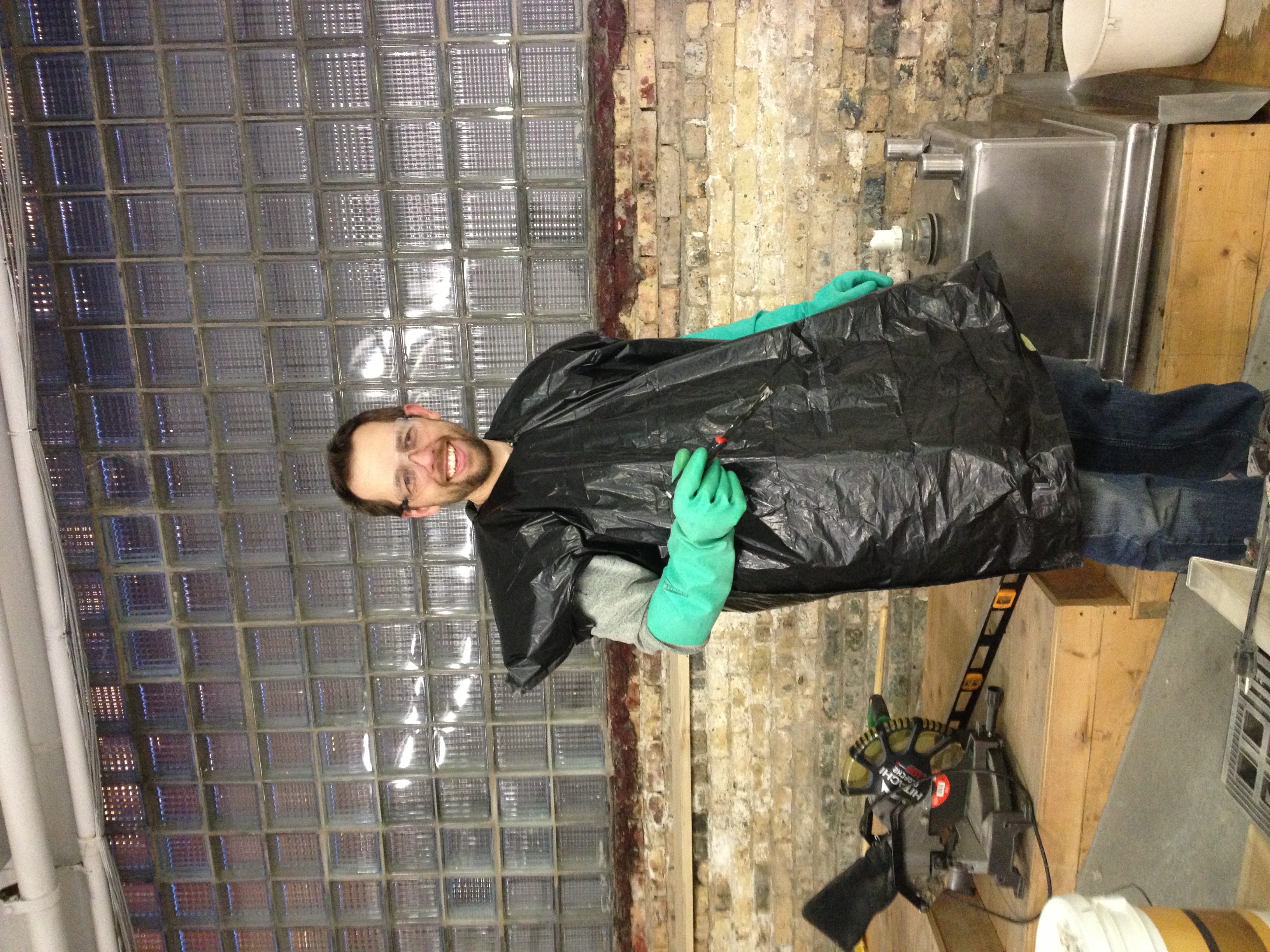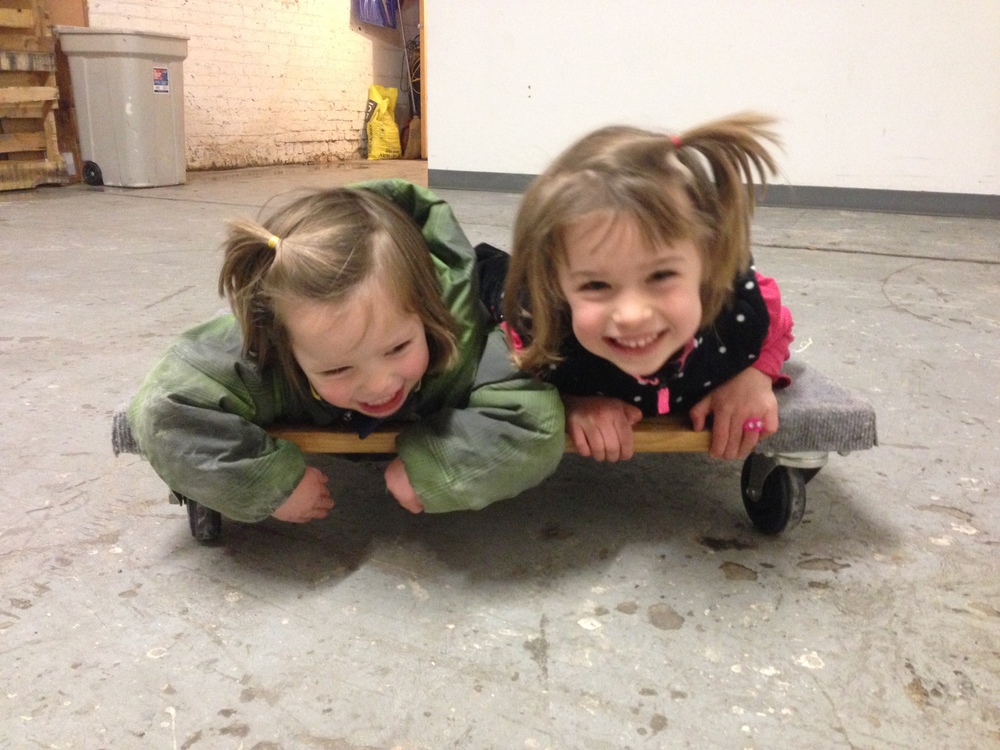 2014-2016: Beginning Small, growing quickly.
We moved into our space (825 Chicago Ave, Suite E, alley location) in January of 2014. The rest of that winter and spring, we built out that space, then installed the brew system that summer, and then started filling growlers for our CSB members in September 2014. By the middle of 2015, our customer base was growing quickly, more than 15 restaurants and bars were stocking our beer, and we started thinking about establishing a Tap Room, allowing our brewery capacity to expand to meet demand. Fall and winter of 2015-2016 focused on planning, and we are building out our new Tap Room, hoping for a Marching 2016 opening.